Concert for Crystal Coast Relief
A concert to benefit the Carteret Health Care Foundation Covid-19 Relief.
Local and National Musical Artists supporting this important Effort was held
on Saturday, April 18, 7pm EDT.
To watch this incredible Hour-Long Concert, Click HERE.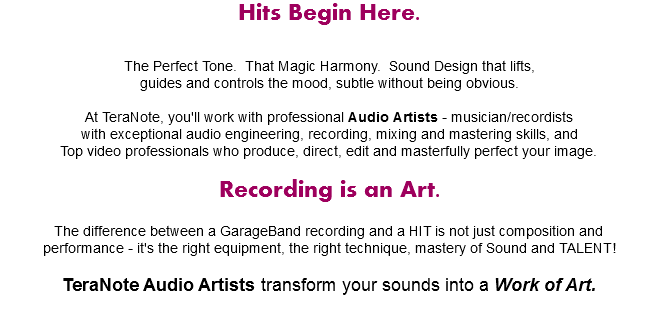 Whether you're a composer with a unique challenge, an experienced performing artist wanting
to record original music, a songwriter seeking to showcase new music or a filmmaker in search
of that perfect sound design that nuance - that "je ne sais quoi" that propels your art to a new
level, Your Teranote Audio Artist will help you achieve your dreams!
Tell us about your project - and your dreams - and We'll show you how to Make it Happen !!